Tel Aviv Welcomes Latest Luxury Hotel, David Kempinski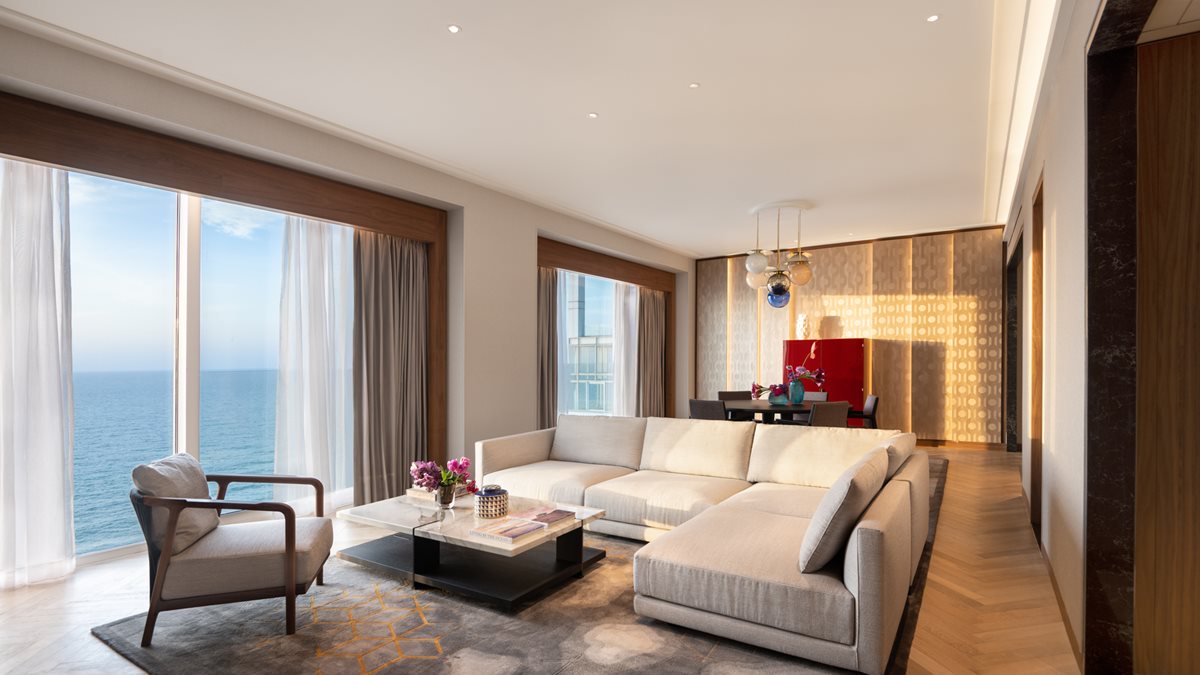 Kempinski Hotels announces the highly anticipated opening of The David Kempinski Tel Aviv, the brand's 80th global opening and the first property in Israel.
Tel Aviv now has its own branch of the luxury Kempinski European hotel group, as the David Kempinski opens on Hayarkon Street in Tel Aviv, overlooking the beach.
The David Kempinski is the 80th hotel in the renowned group, with 34 floors and 250 rooms, including 43 suites of which 14 are unique suites. It took eight years to construct. All interior decoration works have been completed by AHSAP.
The hotel's style in Tel Aviv is modern classic, with massive, floor-to-ceiling windows in every room, aiming to bring in the sea air and views.